SCam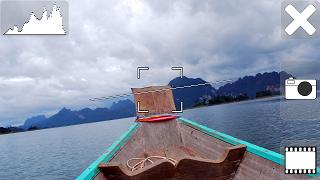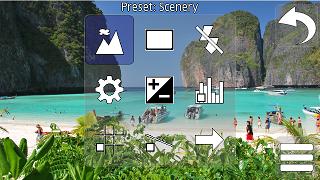 SCam is a fast and easy to use camera application for Symbian devices.
Features
Captured images are zoomable, latest image can be viewed any time
Time lapse, exposure bracketing and movement detection capture modes
Histogram, viewfinder grid, horizon line and crop marker to assist you in getting the perfect picture
Lock autofocus to quickly capture several images with same focus distance
Easy switching to standby mode and back to viewfinder
Supports both cameras, works in portrait and landscape screen orientations
Can be configured to start from camera button press
Best experience on Anna/Belle devices, but works also on S60 5th edition and all S60 3rd edition devices with at least QVGA display resolution. All features are not available on all devices, see feature table for more info
Where to get it
SCam can be purchased from Nokia Store. SCam Free has most of the functionality of the full version, and it's available for free here.
User's guide
Version History
1.0.0: Initial release
1.1.0: Fix for camera key issues, performance improvements on Belle
1.2.0: Configurable functionality for volume keys, up/down and left/right keys, screen swipe. Shortcut keys for qwerty keyboards. Settings to enable/disable onscreen buttons and reverse volume keys behavior.
1.5.0: New graphics. Remembers camera in use between sessions. Fix for out of memory issues with high resolution + high jpeg quality. Fix for exposure bracketing problems on some devices.
Support
In case of any problems, please contact us at scam@tonnamsoftware.com. See known issues page for issues that we are already aware of.